Head of Product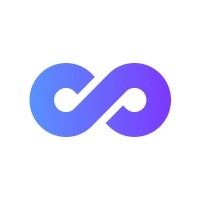 Disco
Product
San Francisco, CA, USA
Posted on Friday, September 22, 2023
About Disco
Disco is building a collaborative commerce platform that enables brands to partner effectively, acquire customers efficiently, and scale faster. We help premium DTC companies like The Honest Company, Dr. Squatch, Laura Geller, True Classic, and Liquid I.V. work together to accelerate growth in a cost-efficient manner, especially in light of regulatory and platform changes (e.g., cookie deprecation, iOS changes). Our ecosystem of independent ecommerce brands utilize Disco to #GrowTogether outside of traditional marketing channels (e.g. Facebook and Google), while also benefiting from unique insights and information content that Disco offers its brands.
We've raised $26 million in funding from established investors (Felicis Ventures, Bessemer Venture Partners, Shopify, Sugar Capital, RiverPark Ventures, and Indicator Ventures), to help merchants reduce their reliance on big tech platforms like Amazon and Facebook for customer acquisition and distribution. Since 2021, we have expanded our network to 1000+ brands, serving product recommendations to 83M+ shoppers & supporting $30B in e-commerce transactions.
What We Are Looking For
Are you a product leader eager to build innovative products that leave a lasting impact on our industry? As our VP of Product, you will drive our culture of innovation, guiding our team to develop new products and features that supercharge customer value and fuel growth.
Our ideal candidate has expertise in e-commerce, retail media, and ad technology, along with a solid grasp of machine learning, bidding products, and ad auction systems. This position reports directly to the CEO.
The products you help shape will be used by thousands of brands and be experienced by millions of consumers. Join us to leave a lasting mark on the D2C industry. Come build something amazing with us at Disco.
Responsibilities
Be our product vision and strategy champion
Build and maintain a high-performing product, design, and analytics team that is passionate about creating great products
Define, communicate, and execute on our product roadmap
Collaborate across all Disco teams to gather requirements and develop products and features to meet the needs of our customers and the market
Foster a culture of innovation and experimentation
Measure the success of our products, and use data to identify and test features to create multiplicative value for our brands and consumers
Lead the product development process and make strategic decisions about future development
Work in close partnership with Engineering and Go-to-Market teams to ensure the successful launch of new products or features
Represent the product to the rest of the company
Stay updated on industry trends and technologies in e-commerce, retail media, and ad technology
Foster relationships with key stakeholders, including our investors, customers, and partners
Experience
10+ years of experience in product management leadership with a focus on e-commerce, retail media, or ad tech, preferably with some startup experience
Proven track record of success in launching new products and features
Strong understanding of the latest trends and technologies in the industry, including machine learning
Experience developing ad auction systems, bidding products, or other machine learning-powered solutions a plus
Exceptional communication, leadership, and interpersonal skills
Experience managing the product management, product design, and product analytics functions
A cross-functional leader and able to build strong relationships across the company, demonstrated track record of strong partnerships with GTM teams
Able to articulate the company's product vision and strategy with ease and proficiency, whether addressing internal team members or external investors and financial stakeholders
Salary Range: $200K - $300K
Benefits & Perks
Flexible PTO Policy
12 Holidays + 4th of July Week Closure & Christmas-New Years Week Closure
4 DisConnect Days including your birthday
Medical, Dental, Vision, & Life Insurance
401(k)
$250 Monthly Flexible Lifestyle Spending Stipend (ie. Cell Phone & Internet, Wellness & Fitness, Disco Branded Products, We Work Pass, etc.)
$127 Monthly Commuter Benefit
$500 for Home Office Setup
Weekly Lunch Provided in SF & NYC Offices Monday - Thursday
At Disco, we believe that having a team of diverse backgrounds and voices working together will enable us to create innovative products that transform the way brands, consumers, and retailers collaborate and scale. Disco is proud to be an Equal Employment Opportunity employer and is committed to providing an environment of mutual respect where employment opportunities are available to all applicants and teammates without regard to race, color, religion, sex, pregnancy (including childbirth, lactation and related medical conditions), national origin, age, physical and mental disability, marital status, sexual orientation, gender identity, gender expression, genetic information (including characteristics and testing), military and veteran status, and any other characteristic protected by applicable law.