Front End Developer (Contract)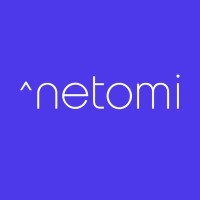 Netomi
Software Engineering
Gurugram, Haryana, India
Posted on Monday, March 6, 2023
Netomi is an AI-first customer service platform that enables companies to deliver the highest quality customer experiences while significantly reducing cost. Netomi's Relationship Operating System automatically resolves up to 80% of routine customer service inquiries, decreasing resolution time, and increasing customer satisfaction and support quality. The patented, no-code platform works across messaging, chat, email and voice, and understands 100+ languages. Netomi is based in San Francisco and has offices in New York and India.
Want to have a direct impact in solving the top challenges businesses face today? Join us!
Netomi is a Y-Combinator and VC-backed Artificial Intelligence company that sits at the intersection of two rapidly developing fields: AI and customer service. Our clients include Fortune 1,000 companies. Our artificial intelligence platform gives customer service teams the ability to activate, manage & train their AI to deliver an experience that delights consumers and turns customer service into a competitive advantage.
We care about building a company that not only has the best technology and product on the market but also provides superior service to our customers.
Job Description:
We are looking for a Senior Software Engineer with experience in Javascript. We are looking for someone who brings in experience of coding, fixing, executing and versioning existing code for applications. We are looking for someone who is ready to think beyond and is ready to take bigger responsibilities.
If you're passionate to solve real time fundamental problems, explore, learn and work on technologies out of scope, Netomi is the perfect place for you.