Senior Android Developer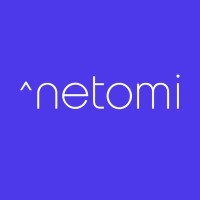 Netomi
Software Engineering
Gurugram, Haryana, India
Posted on Wednesday, April 19, 2023
At Netomi AI, we are on a mission to create artificial intelligence that builds customer love for the world's largest global brands.
Some of the largest brands are already using Netomi AI's platform to solve mission-critical problems. This would allow you to work with top-tier clients at the senior level and build your network.
Backed by the world's leading investors such as Y-Combinator, Index Ventures, Jeffrey Katzenberg (co-founder of DreamWorks) and Greg Brockman (co-founder & President of OpenAI/ChatGPT), you will become a part of an elite group of visionaries who are defining the future of AI for customer experience. We are building a dynamic, fast growing team that values innovation, creativity, and hard work. You will have the chance to significantly impact the company's success while developing your skills and career in AI.
Want to become a key part of the Generative AI revolution? We should talk.
We are seeking a highly skilled and experienced Senior Android Developer to join our team. As a Senior Android Developer, you will be responsible for designing and developing applications for the Android platform. You will work closely with cross-functional teams, including designers, product managers, and other developers, to create innovative mobile solutions that meet our customers' needs. The ideal candidate should have 3-5 years of experience in Android development and a strong understanding of the Android ecosystem.
Responsibilities:
Design and develop advanced applications for the Android platform.
Collaborate with cross-functional teams to define, design, and ship new features.
Write clean, maintainable, and well-documented code.
Optimize application performance and ensure scalability.
Stay up-to-date with new Android development trends, technologies, and best practices.
Help maintain code quality, architecture, and automation.
Unit-test code for robustness, including edge cases, usability, and general reliability.
Requirements:
3-5 years of experience in Android development.
Proficient in Java and Kotlin programming languages.
Strong understanding of the Android ecosystem and Android SDK.
Experience with RESTful APIs and third-party libraries.
Experience with performance and memory tuning with tools.
Familiarity with cloud message APIs and push notifications.
Knack for benchmarking and optimization.
Proficient understanding of code versioning tools Git.
Have published one or more Android apps in the google play store.
Familiarity with push notifications, APIs, and cloud messaging.
Solid understanding of the full mobile development life cycle.
Netomi is an equal opportunity employer committed to diversity in the workplace. We evaluate qualified applicants without regard to race, color, religion, sex, sexual orientation, disability, veteran status, and other protected characteristics.