Implementation Consultant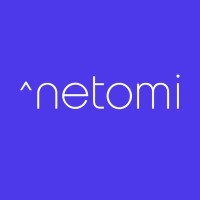 Netomi
Gurugram, Haryana, India
Posted on Monday, May 1, 2023
At Netomi AI, we are on a mission to create artificial intelligence that builds customer love for the world's largest global brands.
Some of the largest brands are already using Netomi AI's platform to solve mission-critical problems. This would allow you to work with top-tier clients at the senior level and build your network.
Backed by the world's leading investors such as Y-Combinator, Index Ventures, Jeffrey Katzenberg (co-founder of DreamWorks) and Greg Brockman (co-founder & President of OpenAI/ChatGPT), you will become a part of an elite group of visionaries who are defining the future of AI for customer experience. We are building a dynamic, fast growing team that values innovation, creativity, and hard work. You will have the chance to significantly impact the company's success while developing your skills and career in AI.
Want to become a key part of the Generative AI revolution? We should talk.
We are looking for a skilled and experienced Implementation Consultant to join our team! As an Implementation Consultant, you will be responsible for managing the implementation of the Netomi solutions, including all phases of the project lifecycle. In this role, you will provide operational management and guidance, and ensure the implementation and completion of projects. You will take on important roles for the business
by overseeing every part of your assigned implementation tasks.
Responsibilities
Scope out projects and provide effort estimations and timelines in conjunction with sales and customer success managers(CSM).
Participate in Discovery calls with customers and cross functional team.
Partners with CSMs to ensure successful delivery by leading technical project activities, including solution architecture design.
Serves as architect on moderate to complex projects requiring integration with multiple products.
Performs complex configuration, troubleshooting of Netomi's solution(s).
Ensure Project/Process Documentation on the centralised repository.
Participates in reviews(as and when required) with the customers and provide guidance regarding best practices.
Collaborate with different teams for effective troubleshooting of customer issues during deployment & post deployment.
Leads business discussions regarding Netomi's value proposition at different levels of customer organisation.
Strong on data analytics and providing insights to the customer.
Focus on driving efficiency in project delivery through initiatives.
Analyse the customer health and create a plan to improve and Optimize the performance on AI Agent.
Requirements
Overall Experience > 5-6 Years experience in Project Management preferably from a consulting organisation.
Should have spent at least 2 years for a SaaS based organisation conceptualising and deploying the solution.
Articulate and possesses proficiency in client/stakeholder management.
Strong communication skills both written and verbal.
Ability to deliver under stressful condition.
Experience in implementation of SaaS product is a must.
Understand basics of SQL and relational databases.
Strong tool experience with JSON, Datadog, Postman, API Integrations.
Basic or moderate understanding of NLP.
Netomi is an equal opportunity employer committed to diversity in the workplace. We evaluate qualified applicants without regard to race, color, religion, sex, sexual orientation, disability, veteran status, and other protected characteristics.